Kindergarten - 1st Grade
Kindergarteners and first-graders are ready to apply their skills and impress their teachers and parents. Using the handwashing poster and matching and coloring sheets, you can help your students explore the purpose of handwashing.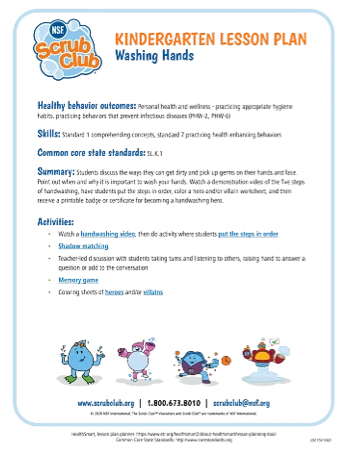 Kindergarten - 1st Grade Lesson Plan
Encouraging healthy hygiene behaviors, including handwashing, is important for protecting your students. To help prevent the spread of germs around the classroom and at home, you can emphasize the importance of handwashing.